---
SA GatingEquip
---
Access control and parking services company offering full-service turnkey solutions for the security industry.
---
---
Click on the button below to save this Tcard information instantly into your mobile device!
---
SA GatingEquip News & Updates:
---
Click on the links below to view more..
---
Contact No. / WhatsApp:
+2783 475 1264
E-mail:
info@sagatingequip.co.za
Tcard:
www.sagatingequip.tcard.mobi
Website:
www.sagatingequip.co.za
---
Business Physical Address:
168 Rosary Road, Greenwood Park, Durban 4051, South Africa
Google Map: 
---
Scan the QR Code below to view this Tcard instantly on your mobile device!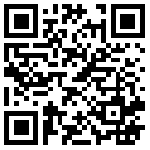 ---